Vartek is celebrating Women's History Month with a series of spotlights on our female technicians, tech coaches, and leaders. Women hold only a small percentage of computer-related jobs in the United States, and we are proud to have several talented women on our team. Click here to read our full blog post on women in tech.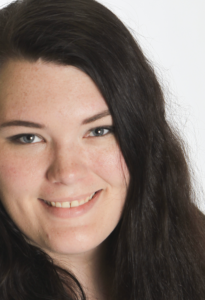 Amber Smith
IT Support Specialist
El Dorado School District
What or who inspired you to pursue a career in technology? I attended a school district that was very behind as far as technology was concerned, just because it never had someone to guide it in the right direction.
In high contrast, however, my home life was full of technology. My dad, who also works in IT, had a strong influence on my career path. At home we would work together to do fun things like set up a media server or bring broken computers back to life.
However, he also showed me some of the not-so-thrilling things (for a kid, anyway), like how he restricted my login timeframe. Having this mixed environment made me want to combine the two worlds together. I thought, 'What if I could take these skills that I learned from my dad and implement them somewhere like my school so that it could reap endless benefits from them?' And that was when I knew that technology was the right career for me.
Who are your role models? Carrie Anne Philbin for sure! I learned about her through a YouTube series called "Crash Course: Computer Science." She is a huge proponent of getting women and young ladies interested in technology by showing them the fun side of what they can do with technology and also in breaking the stereotype that people think of when they envision someone who works in technology.
What's the most important thing a school can do to help girls and boys develop strong technology skills? Introducing different types of interactive technology at a young age and letting students be hands-on while encouraging them through every success and mistake would make a huge impact. I also believe that technology often should be explored by students without any kind of expectation or desired outcome to show students that they can use technology, their imagination, and creativity to get amazing outcomes.

Did anyone ever try to discourage you from exploring technology as a career? I had a few people in my life who questioned if I was smart enough to do it. But those people really just pushed me harder to prove myself, and I graduated top of my degree plan because of it.

Do you see a difference in the way girls and boys approach computer science? The statistics speak for themselves: There are way more men interested and working in technology than women, and I think a lot of it has to do with what society sets as the acceptable career paths for men and women.