Vartek is celebrating Women's History Month with a series of spotlights on our female technicians, tech coaches, and leaders. Women hold only a small percentage of computer-related jobs in the United States, and we are proud to have several talented women on our team. Click here to read our full blog post on women in tech.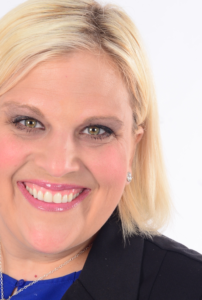 Rachelle Crawford
Technology Coordinator & IT Team Leader
El Dorado School District

What do you enjoy about working in technology? First and foremost it is fun! I get to work on tasks that are new and engaging each day. My career allows me to work with my hands, allowing my mind to be challenged, and I knew I would enjoy the creativity that came with the profession.
Who are your role models? My grandfather. He taught me to work hard and believe in myself. He instilled in me not only how to value myself but how to value others. If I could live up to only be half the human he was that will be an achievement in itself.

What's the most important thing a school can do to help all students develop technology skills? Implementing technology in their daily lessons allows students to stay engaged. Technology helps students develop skills such as problem solving and critical thinking and allows learning to be interactive and fun.Do you see a difference in the way girls and boys approach technology/computer science? I believe that males' views are more device-based. They look at the machinery of the computer—like it's a toy to build or hardware to repair. Females tend to like the creative and social aspects technology offers and take pride in the problem solving aspects of computer science.