Vartek is celebrating Women's History Month with a series of spotlights on our female technicians, tech coaches, and leaders. Women hold only a small percentage of computer-related jobs in the United States, and we are proud to have several talented women on our team. Click here to read our full blog post on women in tech.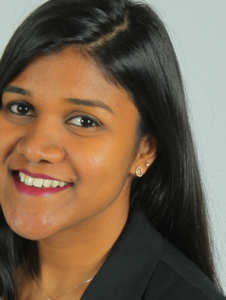 Kavya Nooguri
Network Administrator
Warren County School District
What or who inspired you to pursue a career in technology? Technology is something that has always intrigued me. My dad, who is a mechanical engineer, inspired me to pursue my career in the field of technology, and my interest in electronics made me pick electronics and telecommunications as my majors in undergrad, which slowly paved the way towards networking.

What are your favorite things about your job? I strongly believe knowledge is empowering. Working in a school environment helps support my belief. I strive to provide an efficient network so that students can use instructional time in the best way possible to gain knowledge. Also working with amazing colleague and a very supportive supervisor makes my job awesome.

Did anyone ever try to discourage you from exploring technology as a career? I was criticized for picking computer networking as my career. I was advised to settle for options that would involve work that does not require me to be on site or work with heavy equipment. But my interest in learning about and growing in the field was always more dominating than the criticisms I faced and helped me achieve my dream and not just settle.