Vartek is celebrating Women's History Month with a series of spotlights on our female technicians, tech coaches, and leaders. Women hold only a small percentage of computer-related jobs in the United States, and we are proud to have several talented women on our team. Click here to read our full blog post on women in tech.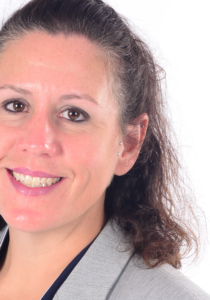 Jodie Groves
Academic Technology Coordinator & IT Team Leader
Worthington Christian Schools
What inspired you to pursue a career in technology? I became involved with technology because, as a teacher, I saw firsthand how it transformed my classroom. Once I witnessed how it helped me be a better teacher for my students, I became impassioned with the idea of sharing the magic with other teachers.

Who are your role models? My role models were teachers through my educational journey who did two things that made them stand out from other teachers: First, they made me feel special. Second, they made the learning experience fun. Those were the educators I strove to be in the classroom and the educators I hope to support as an academic technology coordinator.

What's the most important thing a school can do to help girls and boys develop strong technology skills? Allow students to be producers; give them the time, space, and support to be innovative and creative. Encourage them to fail forward. Having technological tools will support your students' endeavors to create and produce, but even if you have very few technological gadgets available, by giving students the opportunity to think creatively and problem solve you are contributing to their technology skills.