Vartek is celebrating Women's History Month with a series of spotlights on our female technicians, tech coaches, and leaders. Women hold only a small percentage of computer-related jobs in the United States, and we are proud to have several talented women on our team. Click here to read our full blog post on women in tech.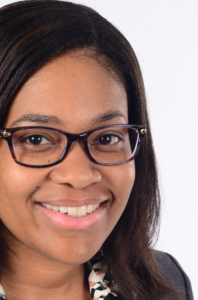 Jamila Nelson
Database Specialist
Worthington Christian
What inspired you to pursue a career in technology? I've always been interested in how devices work, and my favorite subjects in school were math and science. As a child I enjoyed watching science shows like "Bill Nye the Science Guy." Also, my mom always had me help her assemble new devices and gadgets.
What's the most important thing a school can do to help all students develop technology skills? Schools should provide students with updated equipment and a fun but also productive platform. Typing and web design/coding classes should be offered since students will encounter both in their everyday lives. Offering tech classes to children when they're younger ignites their curiosity and gives them a head start in the IT world.
Did anyone ever try to discourage you from exploring technology when you were young or from pursuing it as a career when you became an adult? I only received encouragement. I was always told there would always be IT jobs available because technology in all aspects is going to continue to grow. Most of my IT career has been in remote support of hardware and software.
Do you see a difference in the ways girls and boys approach technology/computer science? I think it really depends on the personality, not the gender. Some people prefer to be more hands-on and dive straight in, learning as they go along. Others may want to research or listen/watch a lesson before using new technology.