Vartek is celebrating Women's History Month with a series of spotlights on our female technicians, tech coaches, and leaders. Women hold only a small percentage of computer-related jobs in the United States, and we are proud to have several talented women on our team. Click here to read our full blog post on women in tech.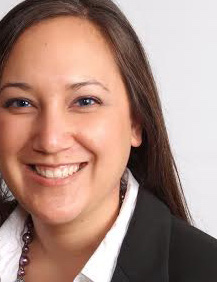 Heather Osborne
Director – Administrative Operations
Vartek Services
What excites you about building your career in a technology company? I consider myself a lover of learning, and there is always more to learn working in technology. As a mom, I am fascinated by the possibilities and the dangers of technological advancement. I believe technology can bring us together and enhance communication and relationships. I also believe we must be vigilant to ensure that technology doesn't do exactly the opposite. I love working with school leaders and education technology professionals to support and contribute to the future of technology in education.

Who are your role models? I've been fortunate to learn from and observe a number of strong, professional men and women. There are multiple professors at Wright State University I look up to and keep in contact with. They are opinionated, honest, and fantastic guides in my professional and personal life. The president at Vartek, Darlene Waite, is someone I consider a role model and someone I have learned a lot from professionally. My parents are two of the hardest working people I've ever met and the examples they've set for me go far beyond the work ethic that they taught me. Last, my husband is a constant role model. He approaches life and work in a very different way than I do, and I am learning from him constantly.

What is your favorite thing about your job? In my time at Vartek, my role has grown and evolved in many ways. If I had to choose one thing, it would be the opportunity I've been given to grow and coach new managers on our team. Coaching and training new managers is one of the hardest, most rewarding, and most enjoyable tasks I've taken on in my career. Most days they teach me just as much if not more than I teach them, and I am grateful.

Most jobs in technology companies still are held by men. What do you think will have to change to even the numbers? Many companies across all industries are realizing that policies supporting working mothers will help keep women in the workforce. Also, I think that curriculum built with integrated technology will help interest young girls and women in technology and related fields.